Nyloop Office Partition / Room Divider Screens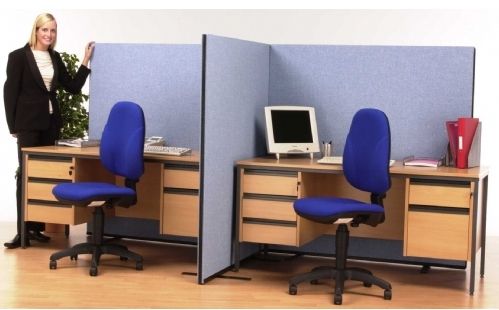 PLEASE COMPARE OUR PRICES! We are the cheapest on line retailer!
Search on line using code 'OFFICE SCREENS/ROOM DIVIDERS' : if you find it cheaper call us!
REMEMBER! We aim to beat any on line price for this item...

Nyloop is a velcro friendly fabric ideal for use with velcro tabs etc..
These screens are made to order & supplied direct to you from the manufacturer.
Available in a Choice of 7 colours in Nyloop....
Royal Blue, Red, Black, Green, Blueberry, Grey or Wine

(Just advise us at checkout)



Choose a different colour for either side at no additional cost, (just advise us at checkout)

Each screen is supplied with height adjustable feet as standard.
Castors and linking strips are available as optional extra cost items.
The linking strip is a rigid pole that allows you to join upto 4 screens at 90° using just one linking strip.
Also available in a Quality Woolmix Fabric.
A Choice of 10 colours in Wool mix.( see our shop for the woolmix version)
Custom sizes available upon request.
Vision screens also available to fit with these,

Choice of fabric colours:

Sent to you direct from the manufacturer, normally within 6 working days (excludes weekends and bank Holidays). - We can supply express 2-3 days-contact us for details.

See our accessories page for more items, inc velcro rolls,tabs etc

The item Fabric Flammability for this item complies with requirements of BS5867 : PART 2, TYPE B Fire Safety standards
Ideal for:
Dividing up desks and partitioning rooms

Includes:
Multi-height support feet

Good to know:
These Office Screens are pinnable
Choice of fabric and colour - if you are unsure about the colour please ask for free fabric swatches
Can be joined together with optional link strip (not included)
Can be made mobile with optional castors (not included)

Multi-Height Support Feet:
Support feet are supplied with all screens and have 5 settings spaced 3 inches apart allowing you to raise the screen from the floor if required. ( for the 1800(h) screens we only recomend raising to the 2nd setting.)




Suitable for:
Offices, reception areas and libraries

A favourite with:
Corporate companies, hospitals and schools
Weight:
16 kgs
Possibilities:


Use with vision screens and half width screens to create a individual look. (Available from our Ebay shop)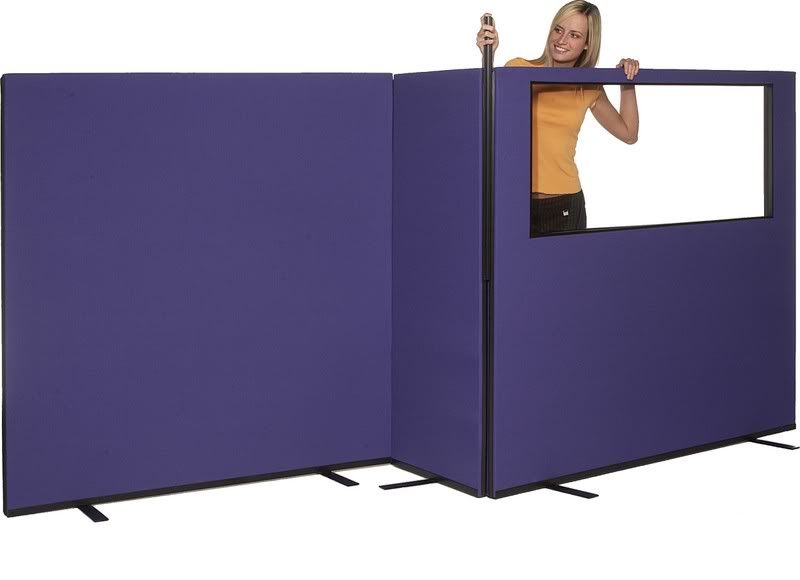 Optional Extras for this Item can be ordered Here
While every effort is made to ensure the images used to sell the item accurately reflect the item advertised, it is not always possible to ensure the item received will identically match the images we use. This is due to the differing nature of colour schemes and monitors used by individuals viewing the item(s) on line. To get around this we offer a FREE service to supply a colour swatch of the fabric you require before you purchase. Please ensure you take full advantage of this service as we cannot accept back items due to the item not being the colour you expected
Browse our site to see other categories or our ebay shop for further versions, or contact us for a price for your own combination or bespoke design!
Please contact us on 01212 88 55 00 for prices. We will be pleased to assist you!
---
For Terms and Conditions Click Below: